Universo Ferrari: Maranello's House opens to the public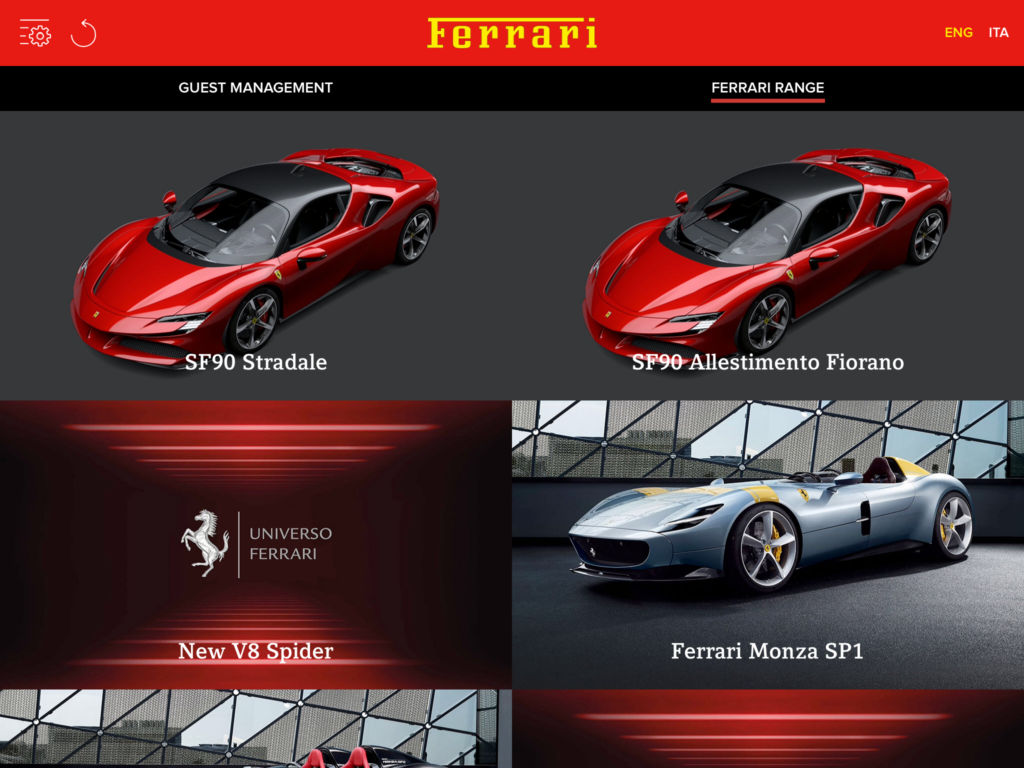 Two unmissable weekends for the fans of the famous "Testa Rossa" are coming. On 21/22 September and on 28/29 September the doors of Universo Ferrari, the first exhibition of the Maranello's House will open. As part of a purpose-built facility near the Fiorano track, it will be possible to admire the whole range of the Prancing Horse, from the classic, to the GT, up to the Scuderia and the latest models, including the SF90 Stradale, the hybrid supercar presented last May.
Peritus is at the forefront with its platform Jolie, which is responsible for managing the customers' accreditation and invitations flows.
For more information, visit Ferrari's website.